Shitajiki or (下敷き, literally under-sheet) is a Japanese word for various types of materials placed under a sheet of paper for writing, either to prevent marking on the sheets below or to provide a better surface for writing.
Shitajiki for handwriting are generally about 1 mm to 2 mm in thickness, making them flexible but still durable. Typically, they are B5 sized (slightly smaller than U.S. letter size), although other sizes are also available (typically A4 or A5). Shitajiki for calligraphy are typically made of dark (blue or black) felt, and are available in a variety of sizes.
A number of pencil board designs have been created using Read or Die characters. These pencil boards have been included as extras with the Read or Die DVDs.
Gallery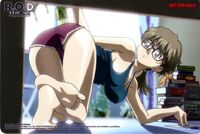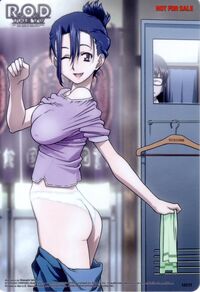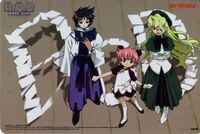 Ad blocker interference detected!
Wikia is a free-to-use site that makes money from advertising. We have a modified experience for viewers using ad blockers

Wikia is not accessible if you've made further modifications. Remove the custom ad blocker rule(s) and the page will load as expected.